Staff
All employees who are 18+ years of age must pass a background check and have current first aid and CPR certification, as well as attending the six-day staff training session at the beginning of each summer season. Waterfront & Pool Lifeguards are American Red Cross Certified. Our Ropes Staff attend an additional 2-day training at Camp YI. All program staff participate in ongoing in-service during camp.
---
Sarah Daniel - Counselor & Waterfront Director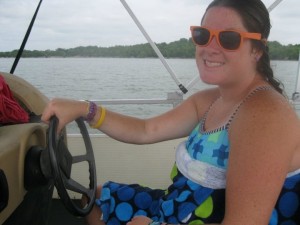 My name is Sarah Daniel.  I am 22 years old and have been at Camp YI for 9 years.  I started out as a camper and have been a counselor for several years.  Being a camp counselor has been a very rewarding experience and has even helped me decide what I want to do with my life.  I am studying History and Secondary Education at the University of Tennessee on my way to becoming a High School History teacher.  Working with young people is a passion of mine and that is why I want to work in the field of Education.
When I was 14, I spent my first weeks at Camp YI and haven't been able to stay away ever since.  Camp is a magical place where you can grow as a person, experience new things, and build some of the strongest friendships you will ever have.  Some of my favorite things at camp are camp dances, waterfront, night activities, talent shows, singing songs, and pretty much everything else.
I am a lifeguard and will be the Waterfront Director this summer.  Waterfront has been my favorite activity since I was a camper and I assure you it will be your favorite this summer too!  I love swimming, knee boarding, skiing, and being on boats so it is obvious why Waterfront is my home.
My interests include music, movies, being outdoors, swimming, trying new things, and just having fun!  I can't wait until this summer and all of the new experiences that will come with it.  I am excited to meet all of the new campers and watch them grow to love camp just as much as I did when I was a camper.
---
Emily Sumners - Counselor, Nighttime Director, Pool Staff
Hi, I'm Emily, and I love camp! This is my third summer working at Camp Y.I. and my second as pool director. It's here that I've met some of my closest friends, worked with amazing kids and had the best times of my life.
I found Camp Y.I. while trying to find a summer job after my freshman year of college, and I'm so glad I decided to work here. Now I can't imagine spending my summers anywhere else. Camp is perfect for me because I love being outside, I have a ton of energy and summer is my favorite time of year. Plus, kids are a blast to be around, and I love spending my summers being a kid with them.
Pool is of course my favorite activity at camp, and I work hard to keep it safe and fun. Whether we're learning how to swim, diving into the deep end or having a water dance party, we're always having a blast at pool. I also love being a counselor in the cabin with the campers. By living with the same group of girls for a week or two, I get to be a part of something you can only get at camp. We grow together, learn a lot about ourselves and each other and build lasting friendships.
Unfortunately, I can only work at camp for a few months each year, so I have to find something to do with the rest of my life. When I'm not at camp, I'm studying Communications at UT Chattanooga, managing the school paper there, mentoring high school girls and lifeguarding and teaching swim lessons at an indoor pool. I'm going to graduate in December, and after that I want to work with girls and young women, empowering them and helping them reach their potential.
I have grown a lot because of camp and learned so much about myself and what I can achieve.
---
Nava Shaw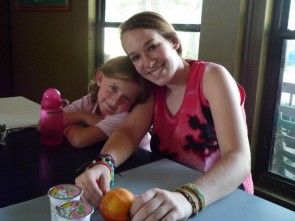 Hi, my name is Nava Shaw.  I am 16 years old and have been going to camp for 9 years. I live in Murfreesboro, TN
and I am a high school student at Harpeth Hall. My favorite subjects are French and Math and I am interested in
language, philosophy, art, and engineering. I love to dance, do art, read, and most of all go to camp!
I first came to camp when I was 7 years old and I returned every summer since then.  The positive impact that my
counselors had on me inspired me to become a counselor. In 2013 I was a Counselor in Training and became an
American Red Cross Lifeguard, which included CPR and First Aid. Because of my experience as a camper, the transition
from being a camper to a counselor was smooth. I realized how much fun being a counselor and taking care of campers could be.  
Being a lifeguard and working at the pool has been one of the most rewarding experiences of my life. I learned more than safety procedures and first aid techniques. The campers I spent time with have taught me patience and compassion. I would not trade my experiences at camp for anything! 
---
Emily Collins Hayes
Camp Y.I. has been my  home away from home for five years. I am currently the Day Camp Director and
Assistant to the Camp Director. I am a graduate from the University of Tennessee at Martin with a degree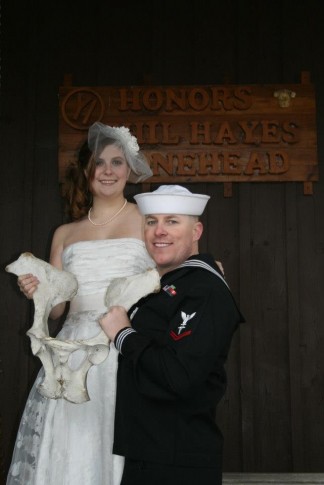 in Animal Science. I hope to pursue a master's degree in Animal Science and work in genetics research.
To say camp has changed my life would be an understatement. Camp has taught me valuable life lessons
that are hard to find elsewhere. I have met friends that I will have for a lifetime. My favorite experiences
at camp are those that involve children overcoming fears and completing goals they thought they could
never achieve.  Those children are what make coming back to camp so exciting! I cannot wait to start
my sixth year at CAMP Y.I.!!
John Hayes
Camp YI has been a part of my life for as long as I can remember. My first year as a camper was the summer of 1984. I was a quiet, yet eager 6 year old. My father had been a camper, counselor, senior staff, and was a member of the Board of Directors, so naturally, I followed in his footsteps. For me, Camp YI was more than just a summer getaway; it was a way of life. I was a camper for 9 years, and have been a Counselor/Staff member for over 15 years. Currently, I'm a Hospital Corpsman in the U.S. Navy. I will conclude Active Duty service in June 2014, just in time for the camp season. I will be pursuing a Bachelor of Science degree in Nursing at Middle Tennessee State University. I always look forward to spending another summer at Camp YI.