Youth Incorporated
March 28, 2020
The health and well-being of our staff, camper's and their family members is always our top priority. Along with the rest of the world, we continue to closely monitor the developing COVID-19 (Coronavirus) situation. We are following the guidelines as set forth by the CDC (Centers for Disease Control).
The Board of Directors met this week by phone to discuss how we go forward. They will gather again in thirty days, or sooner, to review the data and recommendations of the CDC as to whether restrictions on group gatherings have changed, and if an environment such as an overnight camp would be recommended to operate.
To stay connected we will update the following:
Facebook Camp Y.I. (please LIKE our Page)
Instagram   #camp_yi  #mycampyifriends
Sincerely,
Kim Hutchison
Camp Director
Arenda Liechti
Assistant Camp Director
Andy Lyon
Executive Director
Youth Incorporated
Youth Incorporated Board of Directors
Building Leaders for Tomorrow
since 1945.....
Youth Incorporated's mission is to advance the mental, moral and physical development of boys and girls. We have provided opportunities for youth to accomplish this mission at our summer camp, Camp Y.I.,  located in LaVergne, TN since 1945. Our Inline Hockey program began in 1999 and we currently have rinks in Bellevue and LaVergne. 
Camp Y.I. is situated on a peninsula overlooking Percy Priest Lake. Our 175 acres provides an outdoor playground for boys and girls ages 7-14 (Overnight). Since 1945 we have been "Building Leaders for Tomorrow" by providing opportunities to build self-confidence and indpendence in a beautiful and fun outdoor setting. 
 Summer camp is a traditional experience where we build a community of friendship and respect during the one week or two sessions. Campers can participate in a variety of activities such as horseback riding, lake activities-waterskiing, kneeboarding, tubing, canoeing,  swimming pool, several ropes courses, a climbing tower, arts and crafts, camp crafts-outdoor living skills, archery, bb guns and night time activities. 
 Each year just after Memorial Day, the staff gathers at Camp to attend several days of training to prepare for the upcoming season. Once campers arrive, our days are filled with learning new skills, meeting new friends, rekindling friendships, enjoying the outdoors and building a community atmosphere that is unplugged from the usual daily routine.
We hope to see you this summer!
Letter from the Camp Director
Dear Parents and Campers,
On a hot summer day in June of 1967, an eight-year-old little girl arrived by bus at Camp Y.I..
Earlier that day, 100 or more girls ages 8-15 had met at the Sears parking lot in downtown Nashville. Once the trunks were packed and several hugs and kisses later, they waved goodbye to their somewhat reluctant parents and envious younger siblings.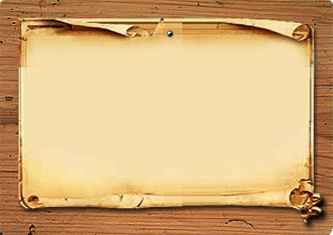 News and Events